We are just as excited as if opening a Christmas or birthday present! Why?
The tanning creams' collections from the world's top brands have arrived to our salons and online shop.
Skin friendly and visually attractive tanning creams with their best technologies in product development, wonderful aromas are brought to us from Australian Gold, Swedish Beauty and California Tan.
For Australian Gold the year of 2019 can be summarized with bringing back "the old favourites" and expanding skincare lines that are already valued amongst clients. Also we have finally gotten our hands on the long-awaited and highly asked for Hydrate by G Gentlemen. A body lotion for men with qualities which make a tan long-lasting! Check out new products >>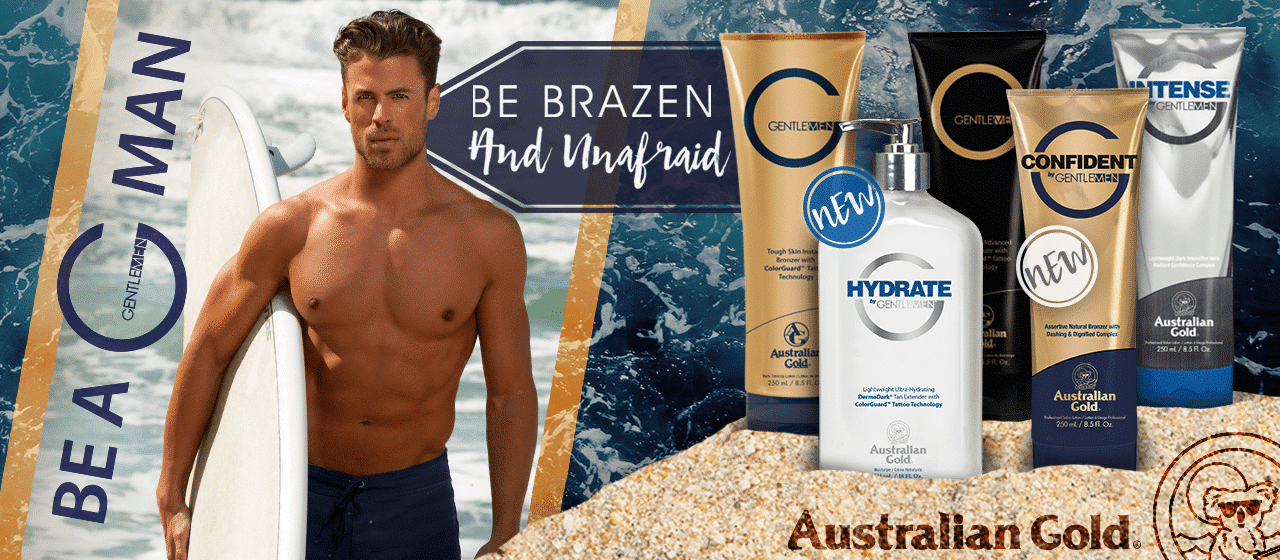 Swedish Beauty with their leading Pollution Protection™ will bring in many innovative products in the new year. This skincare line consists of 5 extremely important E-vitamin full antioxidants. Antioxidants give the skin a protective layer from toxins and environmental impacts. They also have a hypoallergenic effect. Also Swedish Beauty has found a solution for people who can't seem to find a suitable product with the right tingle intensity- Tingle Drops! With this product you can add drops with a flushing effect to your own product and create the right level of intensity. Check out new products >>


California Tan surprises sun-lovers with Axis line which showcases bodycare at it's best and even tops some luxury brands! Moisture Elixir™ which is included in this skincare line creates a barrier on skin's cell membrane whilst locking in moisture and reducing the amount of thin mimic lines and wrinkles. Eternal Essence™ however is a combination of ingredients which help increse procollagen synthesis in your body. Black truffle extract also works wonders with giving skin important minerals. Check out new products >>