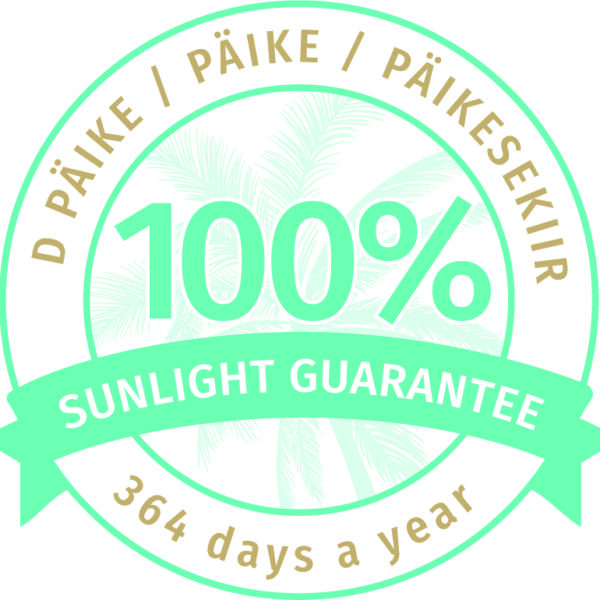 After few weeks it is already June, the beginning of summer holidays and the beach season!
As the weather forecast do not give the sun guarantee for the summer of Estonia, we will do it for them! We give 100% healthy solar guarantee for 364 days a year, in 21 tanning salons all over Estonia!
Come to sunbathe – regular and moderate sunshine will get You a healthy and shining tan just in right time. P.S. In May sunbathing is also cheaper –  from our salons and D päike e-shop you will find tanning product discount up to 50%! The offer is valid until the goods are renewed.